Are you looking for original and unique works?
---
Whether for a trade show, an exhibition or any other event, we provide several types of models for rent in different scales.
Models of Ariane 6 in version 2 and 4 boosters as well as many aircraft models
.
Ariane 6 Models
We offer several high quality models of the famous Ariane 6 rocket. Available in the A62 version with 2 boosters and in the A64 version with 4 boosters.
Different reduction scales are available:
at 1:33 scale (2 meters high)
at 1:20 scale (3.5 meters high)
at 1:10 scale (7 meters high)
Several rental options are available depending on the desired rental period and the model dimensions.
Delivery and installation of models
The models, depending on the dimensions, are delivered in reinforced plywood boxes on wheels, or in Forex Flight-cases, steel tube structure, padlockable closures and on wheels
The transport of an Ariane 62 or 64 launcher, scale 1:10, requires 4 boxes including: The fairing | The 1st floor | Boosters | Pedestal

(for the other scales everything is contained in a single crate)

See pictures

The installation of the 1:10 scale models on your exhibition site will necessarily require the presence of our teams. (Assembly and disassembly)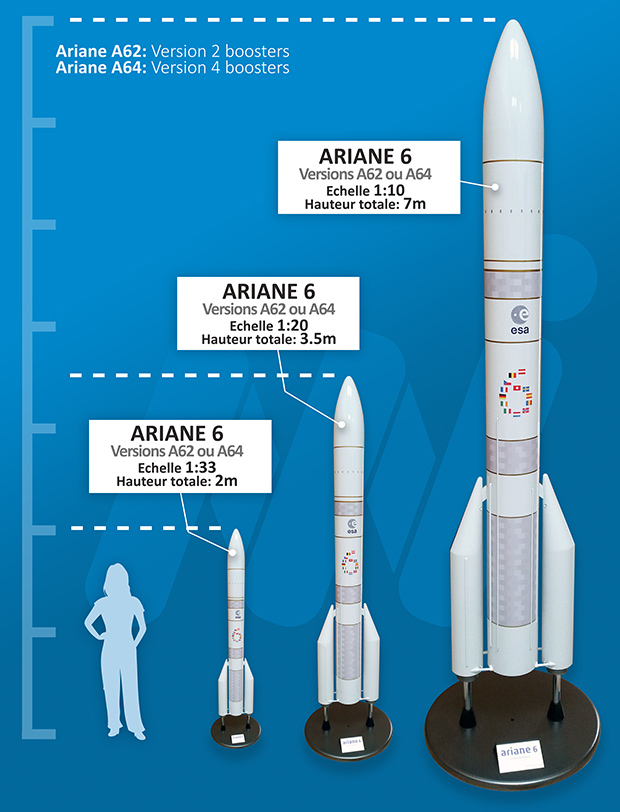 You have a model project?
Send us your request via our contact form, we study and design all your projects even rare birds!