Leading French supplier of satellite models!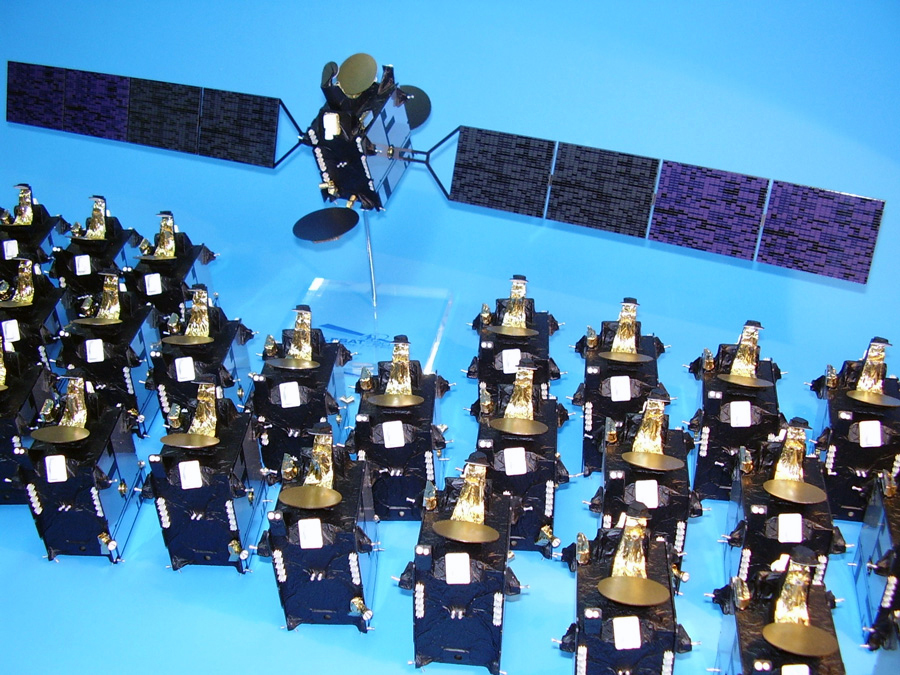 Our company produces all types of models in the space sector, all scales, all configurations: partial or total cut-away, electronic animation, radio-controlled functions, etc ...
Our models are renowned for their degree of finish, details, realism, from the single piece to series of 10 up to 500 pieces.
We offer a personalized study according to your specifications and the model's destination: trade fair exhibition, head office reception, partner gifts, study or development.
We supply the biggest names in the space sector: Cnes, European Space Agency, Airbus-Group, Thalès Alénia Space, Arianespace, Eutelsat, DGAC, RSCC, Loral Space Systems, Boeing, Nasa, Norsat, Hispasat, Inmarsat, PLD Space, Sabca, etc...
Cité de l'espace
Toulouse
---
The company is responsible for the manufacture and installation of the skirt and the nozzle of the Vulcain engine on the full-size Ariane 5, located outside the park.
The company also provides a beautiful model of the International Space Station, scale 1:30
1997: Inauguration of the Cité de L'Espace in Toulouse
The full-size Ariane 5 model is 53 meters high!
ARIANE 5 then ARIANE 6 models
Arianespace, CNES, ESA, Airbus-Group
---
After many years of working on Ariane 5 models, we are currently producing the new Ariane 6 launcher, Versions 62 and 64.
Various scales are available, 1:200, 1:100, 1:50, 1:33, 1:20, 1:10.
Specialists in nosecone cut-away at any scales,
we offer unique pieces of great precision.
1:100 & 1:200 scale models are currently available!
VULCAIN Engine
European Propulsion Society (SEP)
---
Model made for the European Propulsion Society (SEP) during an exhibition in China.
1:3 Scale.
Stainless steel and dural construction
1300mm high.
Nozzle diameter 650 mm.
Hermes Models
European Space Agency
---
In 1985 our company was selected for the production of models of the Hermes space program.
Various scales have been produced, 1:100, 1:50, 1:33, 1:20, 1:10.
Classic version, open bunkers, cut-out, presented on Ariane 5...
On March 2, 1987, reception at the Toulouse Town Hall by Dominique Baudis, to give Patrick Baudry the first Hermes model!